Atlas Copo Rock Drills & Hammers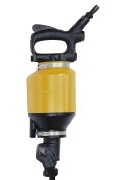 Light and easy to handle, BBD rock drills are ideal for those quick jobs and for working in difficult-to-get-to areas. They can be equipped with either D- or T-handles. The ratchet-wheel action provides faster rotation and higher impact frequency for drilling in soft to medium hard rock.
Where to use them
- With D-handle – horizontal rock and concrete drilling, plug holes
- With T-handle – vertical work in concrete, plug hole drilling, plus smooth blast and seam drilling

The right drill for your application The lightweight BBD 12 rock drill is available in two versions. Equipped with a D-type handle, it is used for horizontal drilling, plug hole drilling, and drilling in concrete to a maximum depth of 1 meter. Equipped with T-handles, the BBD 12T is designed for vertical drilling of up to 3 meters.
Harper Rock Drill, TS 55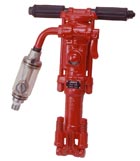 The Harper S55 is designed with the power and durability needed for drilling operations in quarries, mines and general excavation work.
Forged steel components; durable.
Multi position throttle for smooth start up in drilling.
Good balance; efficient operation.
Each component has been well heat treated to maximize durability.
Special anti-vibration handle for each model is available as option.
Metabo Industrial Hammer Drills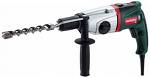 Rugged Metabo Marathon motor for extra-long service life
Powerful pneumatic Metabo impact mechanism
Optimum heat dissipation due to die-cast aluminum gear housing
Optimum cooling of the tool with axial/radial fan
Auto-stop carbon brushes to protect the motor
Electronic indicator prevents accidental restart
Constant speeds under load thanks to VTC full-wave electronic speed control
Continuous variation of speed with S-automatic safety clutch to protect the user
Flexible working with selection switch for 2 functions:- hammer drilling- drilling
Bosch 1853-5 7"/9" Large Angle Sander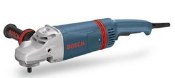 Bosch 1853-5 7"/9" Large Angle Sander Features Vibration Control Side & Main Handles, Rat Tail Handle, 15 Amps, 5,000 RPM, Vibration Control Side and Main Handles Reduces vibration up to 60%, providing uncompromising user comfort for extended periods of work, Metal Gear Cover Maximum durability, Lock-on/off switch for extended use applications, AC/DC Capability extends the versatility of the tool by working from DC outlets such as welders and generators, Epoxy-coated Field Windings Provides ultimate protection against abrasive dust and metal debris, Precision spiral bevel gears quality engineering and construction for smooth power transmission

Souix 1287LU Grinder

The Souix 1287LU Grinder features
Inlet Size: 1/4" NPT Sander Accessories, Recommended Hose Size: 3/8" (10 mm), Performance rated @ 90 psig (6.2 bar) air pressure
Tools available with BSPT air inlet upon request, Standard Equipment:
Parts list, Safety and Instruction manual, Spindle Wrench & Handle.
Suhner Grinders and Polishers UXF 2 & UXF 4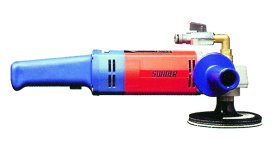 We carry the Suhner UXF 2 & UXF 4 models of grinders and polishers with various speed ranges. Features low-noise gears and abrasion-resistant carbon brushes. Constant ventilation shaft across units enables constant volume flow, while air gap and outer diameter of stator are cooled evenly. Digitally constructed, steady power electronics regulate engine speed and keep speed constant even under high loads. Starting current limitation, overload protection, and warm restart protection are provided.
Metabo WE9 5," 7.5 AMP Variable Speed Angle Grinder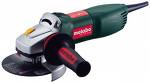 Robust Metabo Marathon motor, Die cast aluminum gear housing, Metabo S-automatic torque limiting clutch, Spindle stop, Metabo " Quick" tool quick change, Additional VibraTech handle for vibration damping, Grinding wheel diameter: 5 ", Torque: 22 in-lbs, No-load speed: 3000 - 10000 rpm, Rated load speed: 7500 rpm, Rated current: 7.5 A, Rated input power: 900 W, Output power: 510 W, Arbor Size: 7/8", Spindle thread: 5/8" - 11 UNC, Length: 11", Weight (without power cord): 4.2 lbs Larger Metabo W10 Grinder Also Available.

Hand Tools, Shovels, Stone Forks, Scrapers, Come-A-Longs, Levels, Carpenter Squares, Squeegees, Rakes, Brushes, Picks, Ax, Sledge Hammers and other tools are also available form Granite Sales & Supply. Please give us a call or stop by today.